1 Bedroom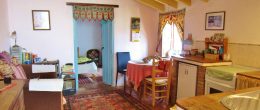 1 bedroom – 1 bathroom – beautiful South facing terrace – caravan included – rustic charm – 15 mins to the beach.
This little 56m2 cottage, on a plot of 334m2, is one of a little line of terraced cottages in the countryside around 5 minutes' drive from the village of Iznate.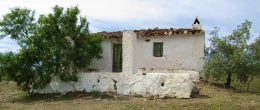 9950m2 of, with a small 31m2 ancient cottage to restore, with a little front terrace and an animal shed. Sea views.
A tiny cottage to renovate with the possibility of extending to add a kitchen and a bathroom – glorious land, and wonderful, panoramic views.