Valle de Abdalajis
230m2 country cortijo divided into two houses – 5 bedrooms – 3 bathrooms – courtyard with pool –  stables – barn – horse pens and manege – 70,000m2 of beautiful countryside – not a house in site!!
A simply breathtaking rustic farmhouse beautifully renovated, part of which is a holiday let, perfect horse country, set in stunning unspoilt countryside, with Kms of wonderful riding tracks, and 850 productive olive trees for extra income. Only 25 minutes from the famous and much visited Caminito del Rey and El Chorro lake area. For sale price in pounds sterling: £435,000  UNDER OFFER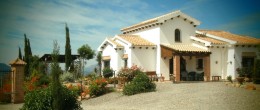 349,000, no offers€
Malaga
3 bedrooms – 3 bathrooms – spacious living accommodation – top quality – stunning setting!
A spectacular, top quality spacious country house in perfect condition on a huge plot in totally unspoilt countryside and magnificent views, between Alora and Valle de Abdalajis – 12 minutes to nearest train station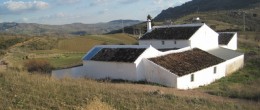 Over 300m2 of old cortijo, structurally sound, needing updating and renovating –  140,000m2 land

This is what I can only describe as a thoroughbred of cortijos, the real thing, a jewel of a place set in a simply perfect location – lucky the person who manages to acquire this wonderful piece of pure Andalusian culture and history!!