About Us
Unspoilt Andalusia has been finding properties in Spain for people from all around the world since 2002.  We are not a large agency and have no shop window, we work from our home, a converted old country schoolbuilding in the countryside 4 Kms from the pretty town of Velez-Malaga, 30 Kms East of Malaga city.  Our home is also a very comfortable bed and breakfast and many of our clients choose to stay here during their visit.  For a link to the B&B, click here: www.escuelalacrujia.com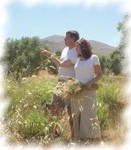 We have helped many people buy a property here, and many of our clients, now our friends,  have settled here permanently or have a wonderful holiday home, enjoying our perfect climate and relaxed pace of life, because that's what life is all about!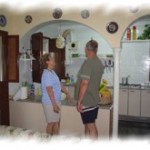 We are constantly searching for new properties to offer our client base and have around 200 selected properties at any one time on offer.  We also work with many local companies and contacts, (from other reliable local estate agents, to little old men in villages who know everyone and everything in their town!), so we can 'spread the net' if you can't find what you are looking for, or if you are overwhelmed and baffled by so much information out there on the internet.
So please email us your requirements and we can start searching for you.

Renovation and Building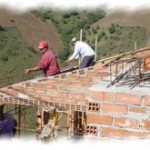 If you are looking for a project, or a property that needs work, we can help you too.  We have helped a good number of clients to renovate old cortijos or village houses, to build new houses, change roofs, add extensions, and so on.  We can co-ordinate any work required for a small management fee, including working with you to design changes to your property layout, liaising with architects, navigating through building regulations, 0btaining planning permission, obtaining quotes from local builders and seeing the project through to the end.   Contact us for more information.
We hope you find what you are looking for through Unspoilt Andalusia, so get in touch today to get started and we will make it easy to achieve your objective!
If you have any questions relating to buying in Spain or your specific requirements, please feel free to contact us via email or telephone.
Toni Waterman
Unspoilt Andalusia
Escuela La Crujia, El Trapiche, Vélez-Málaga, 29700 Málaga
unspoiltandalusia@gmail.com
Telephone: +34 952 55 77 33
Mobile: +34 60 60 10 580