Land and ruins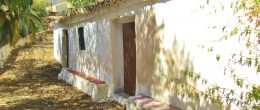 Small cottage (c.60m2) needing renovation – plot of 1965m2 – lovely views – 10 minutes to Canillas de Aceituno and Sedella villages
A chance to renovate a small country cottage, close to the road and two beautiful mountain villages.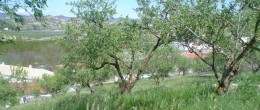 1000m2 plot, can buy 500m2 or 1000m2 – building permitted on 100% of the plot!

Located in a beautiful setting on the outskirts of the pretty village of Fornes, near Lake Bermejales, a lovely plot on which you can build on up to 100%  of the plot size! This is not classified as "rustic land", it is categorised as "urbano" which means a plot on which you are permitted to build.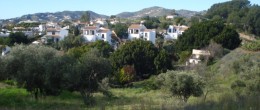 from around 140,000€
Malaga
Build your own house – outskirts of Nerja – green and wooded area – plots from 136,000 Euros

This private, prestigious development is offering its plots for sale, offering the buyer the opportunity to build their own house.