Torre del Mar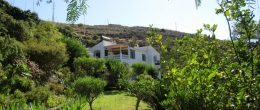 3 bedrooms – 2 bathrooms – spacious house on two floors – mature gardens and round in-ground pool – conservatory – garage – central heating and solar hot water – lovely views
Lovely, spacious house located within a 10 to 20 minute walk to the beach (depending on one's choice of beach) and within a 20 minute walk to the supermarket on the edge of the seaside town of Torre del Mar (3 minutes in the car to the town centre).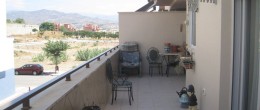 2 bedrooms – 2 bathrooms – spacious terrace overlooking a quiet street – communal and very private gardens and pool – parking space for one car –  5 minutes walk to the beach
A comfortable 2 bedroom apartment in a quiet, modern area of Torre del Mar on the coast.  This apartment, on  the first floor, is in an attractive area, within a few minutes' walk of the county hospital, and plenty of parking around the area.