Jayena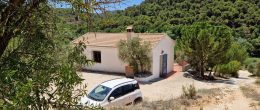 1 bedroom – 1 bathroom – front terrace with beautiful views – 7359m2 plot with olive trees
A comfortable little house set on its own plot of land, just 2.5Kms from the picturesque, friendly little village of Jayena, set in some of the most spectacula countryside in Andalusia.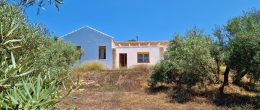 2 bedrooms – 2 bathrooms – 12,000m2 plot with productive olives – remote, unspoilt location – 10 mins to village
This gorgeous country house on one level offers comfort and simplicity in a fairly remote location, in stunning, totally natural and unspoilt countryside, close to a beautiful river and 10 minutes from the pretty village of Jayena in Granada province.  45 mins to Granada city.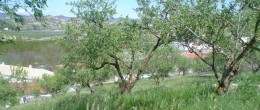 1000m2 plot, can buy 500m2 or 1000m2 – building permitted on 100% of the plot!

Located in a beautiful setting on the outskirts of the pretty village of Fornes, near Lake Bermejales, a lovely plot on which you can build on up to 100%  of the plot size! This is not classified as "rustic land", it is categorised as "urbano" which means a plot on which you are permitted to build.