Jayena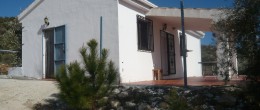 1 bedroom – 1 bathroom – 7,360m2 of land – own spring well water – mains electrics
A pretty 1 bedroom country cottage close to the rural village of Jayena, near Granada, on 10,000m2 of land planted with productive olive trees – an ideal 'get-away' cottage!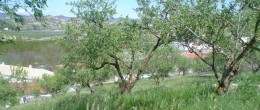 1000m2 plot, can buy 500m2 or 1000m2 – building permitted on 100% of the plot!

Located in a beautiful setting on the outskirts of the pretty village of Fornes, near Lake Bermejales, a lovely plot on which you can build on up to 100%  of the plot size! This is not classified as "rustic land", it is categorised as "urbano" which means a plot on which you are permitted to build.