Jayena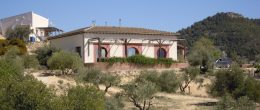 Main house 2 bedrooms, 1 bathroom – Studio 1 bed , 1 bath  – pool –  45,330m2 useable land – organic olive farm – secluded and stylish property for a new way of life  RESERVED
A unique, beautiful, peaceful, top quality, sustainable country house set in a huge estate, close to Jayena village and beautiful Lake Bermejales, around 90 minutes from the coast and 35 minutes from Granada.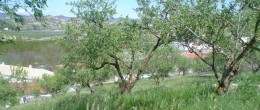 1000m2 plot, can buy 500m2 or 1000m2 – building permitted on 100% of the plot!

Located in a beautiful setting on the outskirts of the pretty village of Fornes, near Lake Bermejales, a lovely plot on which you can build on up to 100%  of the plot size! This is not classified as "rustic land", it is categorised as "urbano" which means a plot on which you are permitted to build.