Jatar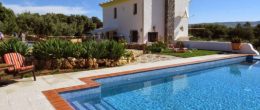 3 bedrooms – 3 bathrooms – central heating – infinity pool and jacuzzi – 38,000m2 of level land – garage/workshop – beautiful original 'era' 
A 150m2 country house on two floors on a huge, flat, and very natural plot of land five minutes from the village of Jatar and 15 minutes from Alhama de Granada, with wonderful views of the mountains and the Sierra Nevada.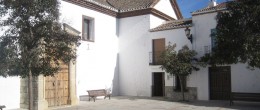 Restored village house Granada, for sale, in Jatar village.
Main house: 2 bedrooms – 2 bathrooms – garage – patio garden – first floor terrace – second floor roof terrace with wonderful views of the Sierra Nevada mountains. Studio apartment: one bedroom, kitchen and bathroom, separate entrance (via garage).