Alhama de Granada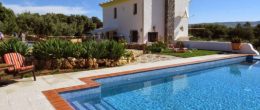 3 bedrooms – 3 bathrooms – central heating – infinity pool and jacuzzi – 38,000m2 of level land – garage/workshop – beautiful original 'era' 
A 150m2 country house on two floors on a huge, flat, and very natural plot of land five minutes from the village of Jatar and 15 minutes from Alhama de Granada, with wonderful views of the mountains and the Sierra Nevada.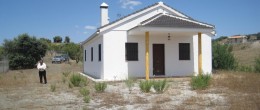 4 bedrooms – 1 bathroom – 42,000m2 excellent plot – close to Alhama –  Excellent Price!

A comfortable 112m2 country house in a lovely location and glorious countryside with spectacular mountain views, quiet, peaceful and private, around 10 minutes from the town of Alhama de Granada.  Ideal as a country home, self sufficiency project or holiday rental property.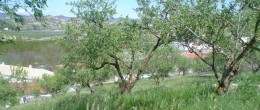 1000m2 plot, can buy 500m2 or 1000m2 – building permitted on 100% of the plot!

Located in a beautiful setting on the outskirts of the pretty village of Fornes, near Lake Bermejales, a lovely plot on which you can build on up to 100%  of the plot size! This is not classified as "rustic land", it is categorised as "urbano" which means a plot on which you are permitted to build.