Rentals
In 2016, Unspoilt Andalusia will be offering both long term and holiday rentals.  Please check the Rentals categories in the right hand column of any page for properties for rent.
Click on RENTALS from the Categories list in the right hand margin of any page, to view our list of properties to rent, or click below: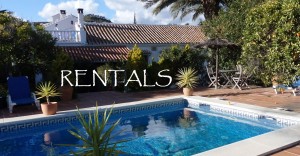 If you have a home in the area that you wish to let, please contact us.